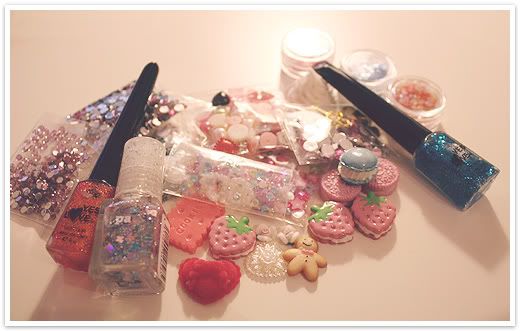 Cool 'n' cute giveaway by beautiful blogger,

Maria Karoliina
. Check it out !~

click the picture


~ ~ ~*・゚☆~~☆゚・*~ ~ ~

I don't really have any amazing stuff to update, 'cause I haven't done anything that would be enough cool to blog about. Although I've some things, and I'll soon post about them:

1. For whole last week I've sewed a gothic lolita dress whit really frilly hem.

2. I did some shopping last week, although I didn't buy much. I went to flea-market and found a grey fox fur in price 65 €, but I didn't have enough money !! And I felt really really sad.(´Д`。)

i can wear animal's fur if it's second hand/flea-market item etc.
3

. Some outfits & nails from couple days.


4

. I'll show you the painting what I've made.

Also soon again will be our exam week so my blog will probably lack for those days. If I'm reading for those exams.( ̄ー ̄)